ENGAGEMENT SESSION IN CENTREVILLE, VIRGINIA BY A NORTHERN VIRGINIA PHOTOGRAPHER
They say love comes at the most unexpected times and in the most unexpected places. I am a strong believer of that because that's how I found my husband. But there are some people who are very lucky to find the love that they are looking for while they are looking for it. Just like M & A, who had their engagement session at Bull Run Regional Park in Centreville, Virginia last June.
This beautiful couple, M & A, found each other on Tinder. They met in person after 10 days and has been dating since. 3 years and 1 month later, A proposed to M. A decorated their living room with balloons and candles and surprised M. A isn't comfortable to be in front of the camera, but he filmed the entire proposal which was a brilliant idea because they can relive that moment over and over. I have watched the video and it was the sweetest! Of course, as you know, M said yes!!!
M & A had told me that the engagement session we did last month was the first time they did a photo shoot. To be honest, it was really hard for me to believe it because they were such a natural. I would guide them to do one pose, and M would already know what to do with her hands and feet. Doing their engagement was so much fun and they sure made it a breeze.
M & A – Thank you so much for trusting me to do your engagement session. It was an honor capturing photos that mark a special time in your lives. Congratulations to both of you!!! And I sure wish you nothing but a life filled with bliss and love.
[one-half-first]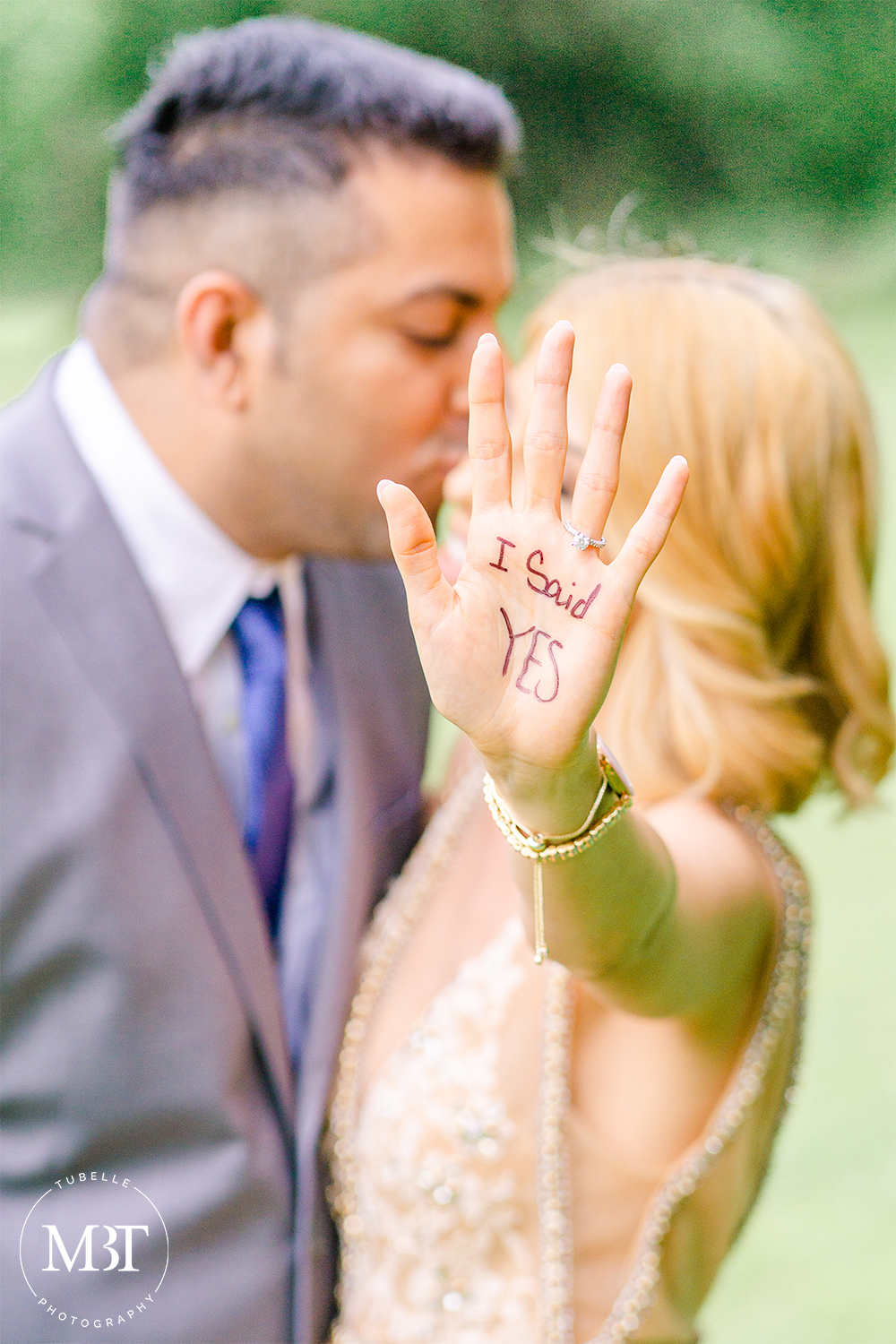 [/one-half-first]
[one-half]
[/one-half]
[one-half-first]
[/one-half-first]
[one-half]
[/one-half]
'Til next time,
Belle