FAMILY PICTURES IN FALLS CHURCH, VIRGINIA BY A FAIRFAX COUNTY FAMILY PHOTOGRAPHER
Last Monday's family session at Cherry Hill Farm Park in Falls Church, Virginia was special because I did their family photos last year during my Christmas Mini Session. Since T, the mom, booked their family photos earlier this year, I've been very excited because I was looking forward to see the girls. M and L have grown up A LOT since I saw them last November. I just can't believe it!!! I asked them if they remember me; they said they remember me from 25 years ago. Hahaha!
When we were planning their family photos, T said they already have tons of posed photos so she wanted to get more fun photos from their family session. So I made sure we did just that. And it all worked out because M and L made our family photo shoot at Cherry Hill Farm Park so much fun. It was filled with playing, running, laughing, and tons & tons of breaks.
During their family photo shoot at Cherry Hill Farm Park, we also had a relaxing storytelling time. T told them a story while I was in the background capturing those precious moments. I never got to hear what the story was about; but I bet it was a fun story because when the story ended, they were all laughing and had their tongue out. By the time their family pictures were over, one of the girls hugged me and it really warmed my heart.
T & J – Thank you so much for trusting me again to capture fun memories during your family session in Falls Church, Virginia. It was great seeing you all again! I really can't believe how much the girls have grown in the past 11 months. They're so sweet and fun to be with. I had an amazing time being crazy with the girls.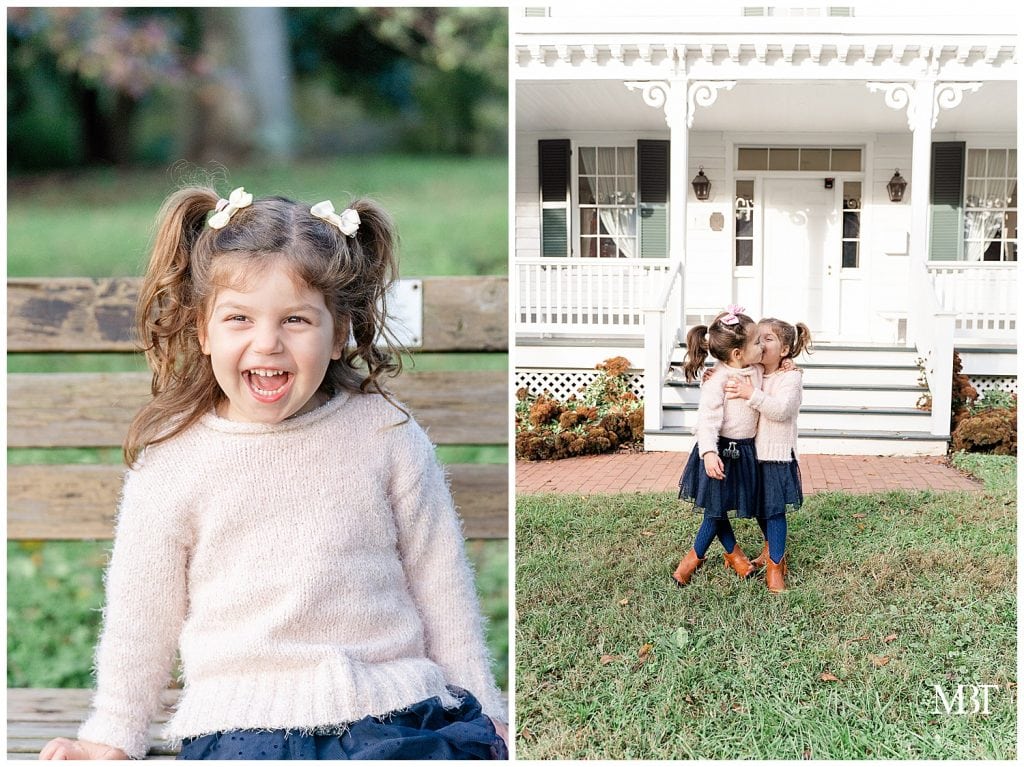 If you found this post because you are looking for a Northern Virginia photographer, you've come to the right place. I am a family photographer, maternity & newborn photographer, & senior photographer. I also offer mini sessions. My clients get access to beautiful outfits from the TBP Client Closet for their session. I would love to freeze those special moments in time for you to cherish forever. If you felt inspired by this session and you'd like to learn more about what I offer, send me a message so we can chat. I look forward to hearing from you!
Willowsford Fall Family Session
Claude Moore Park Fall Family Session