CHANTILLY, VA FAMILY PHOTOGRAPHY IN FALL
These fall family pictures were taken at Ellanor C. Lawrence Park in Chantilly, Virginia. I have done so many sessions at this location and I am still so in love with it. If TuBelle Photography had an award for Best Dressed, this family would win! The mom, M, and the dad, R, did such a wonderful job dressing their boys, A and L. They looked so dapper and handsome for their photos! M and R also coordinated perfectly. Their pictures turned out so amazing!
This family session was such a blast. We had a lot of fun! The boys knew that we would end the session at the playground so they did an excellent job posing for their pictures! The playground was the perfect idea and a great way to end the day for the boys. We were able to capture authentic, playful moments of the boys being themselves! Those are the images that you'll cherish forever. The posed photos are wonderful to have to watch how your little ones grow. But it's the raw moments of your kiddos being themselves in their childhood that will bring tears to your eyes!
The park was very busy on this day. Full of families and photographers snapping pictures of them! Photography busy season is definitely in full swing! I was grateful to be able to snag a few moments in the best locations for these fall family pictures. It was on overall success!
M and R, you have some wonderful little boys! I had the best time with your family. Your session left me smiling from ear to ear and eager to get my own kiddos to a local playground!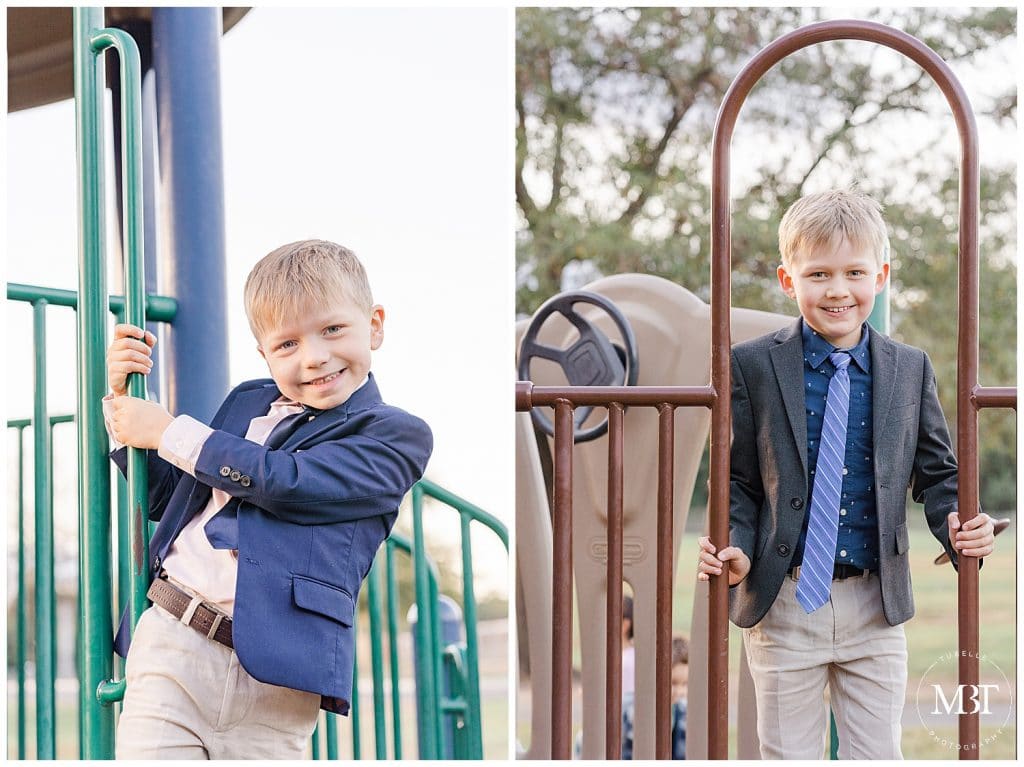 If you found this post because you are looking for a Northern Virginia photographer, you've come to the right place. I am a family photographer, maternity & newborn photographer, & senior photographer. I also offer mini sessions. My clients get access to beautiful outfits from the TBP Client Closet for their session. I would love to freeze those special moments in time for you to cherish forever. If you felt inspired by this session and you'd like to learn more about what I offer, send me a message so we can chat. I look forward to hearing from you!
If you liked this post, you might also like:
Fall Family Pictures in Sterling, Virginia
Ellanor C. Lawrence Park Fall Family Photos
To keep tabs on what I'm working on, don't forget to follow me on Facebook, Instagram, and Pinterest.
'Til next time,
Belle