MATERNITY SESSION IN WARRENTON, VIRGINIA BY A PRINCE WILLIAM COUNTY MATERNITY PHOTOGRAPHER
Last weekend, I had the honor of documenting a special milestone for this beautiful family at Airlie in Warrenton, Virginia. If you've been following my blog for a while, you might remember the Airlie Senior Session I did back in 2019. I do remember that I loved Airlie back then because of all the location options that they have. But last weekend, everything was just so dreamy & beautiful, that I loved Airlie even more. I'm actually thinking of going back mid-spring (I need another session there haha); I bet it will be even more beautiful.
S & R have been together for over a decade!!! And now, they're expecting their second baby. How special is that?! Watching them together is simply beautiful. The way that they beam with joy as soon as they look at each other is just so special. Not to mention that they look so beautiful together.
Their first daughter, K, is of course very excited to meet the baby. K is so adorable and she's such a natural when it comes to having her photos taken. K adores S so much. I was delighted to watch her naturally hug S whenever she's next to her. It reminds me of my own daughter. No wonder S is glowing & radiating with so much love and joy.
S & R – Thank you for trusting me to do you maternity photos in Warrenton, Virginia. It was truly an honor documenting all of these for you – you as a family of 3 in the last few months before your baby arrives, and your joy & excitement for the arrival of the newest member of your family. I can't wait for you guys to meet your little bundle of joy! I had a great time with you guys and I had so much fun chatting with you about your recent trip and what life is like these days.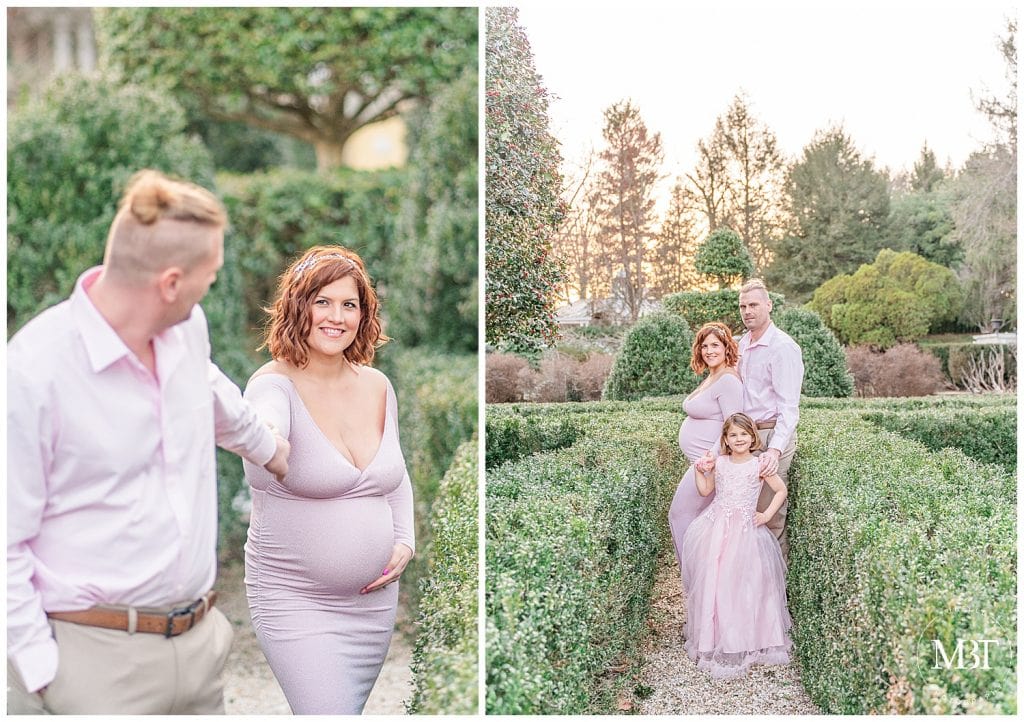 Lake Ridge Marina Maternity Pictures
Woodbridge, Virginia Maternity Photography
'Til next time,
Belle