BEAUTIFUL IN HOME NEWBORN SESSION IN FAIRFAX, VIRGINIA BY A NORTHERN VIRGINIA NEWBORN PHOTOGRAPHER
Back in August, A, the mom, has reached out to me about a lifestyle newborn session for their first-born child. Since then, I have been looking forward to that day. Not just because I'm excited to take their pictures; but because I know how special that time will be is for them. They'll get to hold Baby C in their arms while I document everything. And 2 weekends ago, the day finally came! I got to meet Baby C; and I got to capture this very special milestone of their lives through in home newborn session.
It had snowed earlier in the day 2 Saturdays ago, but good thing it stopped just in time for me to get to their house in Northern Virginia safely. Our at home newborn session started in their master bedroom. Baby C looked so precious and as adorable in her pink swaddle as she was in the picture that A sent me when she was born. F, their dog, did amazingly well. He actually wanted to be in every picture. He's so adorable!
One of my favorite things during my lifestyle newborn sessions is finding out the story behind the nursery room setup and decorations.  If you can recall in my in home newborn session in Fairfax, Virginia last December, every little piece in the nursery meant something to the family. Set up and decorated by A and E, the dad, Baby C's nursery is not any different. She has the dresser and the wooden shelf that her mom, A, used to have when she was a kid. How precious is that?
A & E – Thank you so much for trusting me to do your lifestyle newborn session & for sharing Baby C's jaw-dropping birth story. It was truly my honor being a witness in this special time of your lives and being able to document it for you. Watching both of you beaming with so much joy & love while holding and looking at Baby C is so heartwarming; and is an awesome reminder why I love what I do. I wish both of you tons and tons of sleep & fun memories in the future; and that A continues to recover quickly.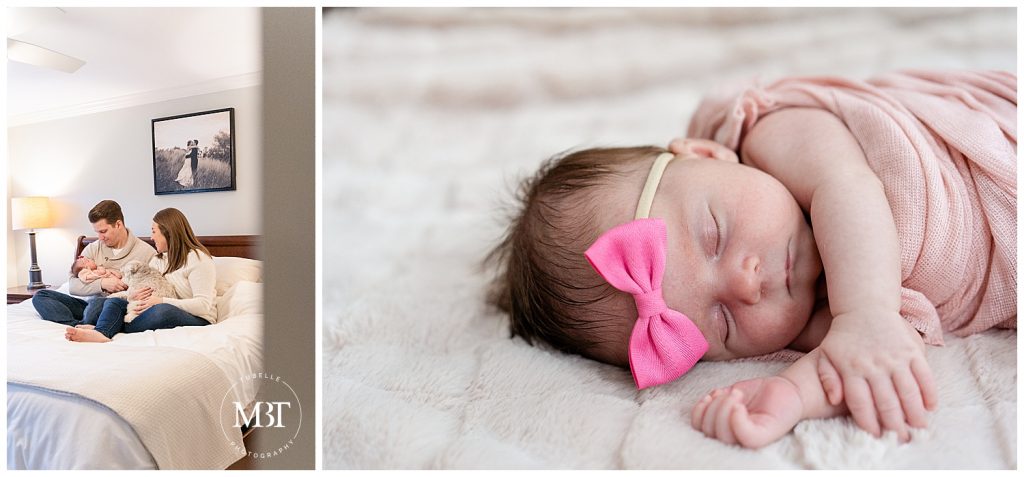 'Til next time,
Belle